Recommendations to Protect Your Mitsubishi
We know how you feel about your new Mitsubishi, and like you - we hope your new car continues to look like new for as long as possible. But accidents can happen, and we have a great selection of products to protect the investment you've made in your new car and insure you don't get surprised by unexpected expenses.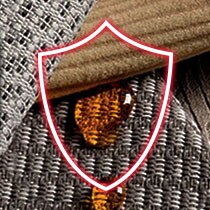 Zurich Shield
There are all sorts of environmental elements that can damage the paint or trim on your Mitsubishi, and all sorts of accidental spills and stains that can damage interior cloth or leather surfaces. Zurich Shield protects your car from these threats, and keeps your car looking like new.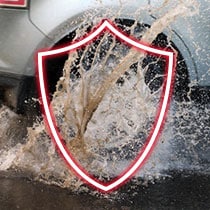 Road Hazard Protection
You've driven in Cleveland long enough to know that we could easily be called the "City of Potholes". Protect yourself against the costs of replacing a tire or repairing an alloy wheel if your car finds its way into one with our Road Hazard Protection. It pays for the repair or replacement of damaged wheels and tires caused by road hazards for up to 60 months.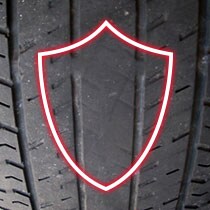 Autoguard Excess Wear & Tear
"Is that small dent in my door something I should worry about? Is there enough tread remaining on my tires? What about that scratch on the hood?"

Want to eliminate the worry that can accompany turning in your Mitsubishi at the end of it's lease? Then Autoguard Excess Wear & Tear Protection is for you!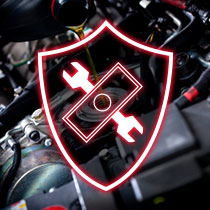 Pre-Paid Maintenance
Want to save money AND make things easy on your budget with one product choice?

By adding pre-paid maintenance at time of sale, you get a discount on your maintenance costs AND pay for it with just a few extra dollars each month - included right in your car payment! Maintaining your Mitsubishi doesn't get any easier!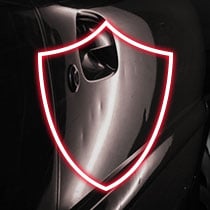 Paintless Dent Repair
Are you the kind of person who wants their car to look it's best every day? Are you frustrated every time you see a new little ding or dent?

Add Paintless Dent Repair to your purchase or lease contract and never worry again - because Paintless Dent Repair pays for repairing minor dents and dings to your Mitsubishi's exterior.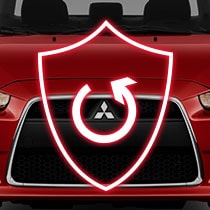 Vehicle Service Contract
Nobody wants the surprise of an expensive repair bill when a vehicle has a break-down after the warranty period.

That's why we offer Vehicle Service Contracts that can protect everything from just powertrain components to virtually every mechanical system on your car for up to 125,000 miles!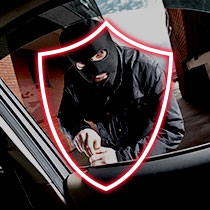 Universal Security Guard
Universal Security Guard is a theft deterrent system that ALSO provides financial benefits in the event your vehicle is stolen and not recovered.

Many insurance companies offer a discount on your insurance premium for vehicles with marked and traceable parts that deter thieves and aid police in vehicle recovery.