---
Getting a Car Loan is Easy at Mentor Mitsubishi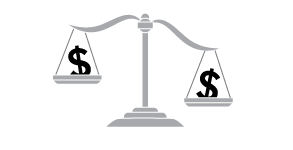 STEP 1: Determine Your Budget
Knowing the amount you'd like to borrow based on the monthly payment that will suit your budget is a good first step. You can use our payment calculator on any vehicle in our inventory to get a good idea of what your car payments would be for either a purchase or lease.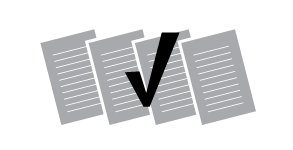 STEP 2: Get Pre-Approved
Our easy, online pre-approval form takes only a few minutes to complete and will speed up the in-dealership financing process. (You can also complete the credit application at the dealership).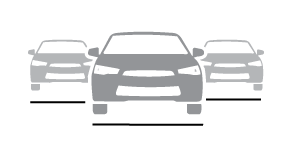 STEP 3: Select Your Vehicle
Once you know what payment best fits your budget and our finance managers have reviewed your credit application and given you a pre-approval, the fun part starts. You can browse our inventory either online or in-person at the dealership and find the new Mitsubishi car or SUV that best suits your needs!
It's really that easy! Plus, you can complete the steps in any order you choose. Select one of the buttons below to get started, or if you still have questions, see our FAQ below:
Common Financing Questions
Q: Should I buy or lease a vehicle at Mentor Mitsubishi?
When it's time to upgrade your vehicle you have the option of buying or leasing. Our experts will help you decide which option is the best for you. There are a number of benefits for both buying and leasing. One benefit of buying is the great financing rates. We have financing rates as low as 0% APR with qualifying credit on your next new vehicle. On the other hand, a benefit of leasing is the low cost repairs and maintenance. Check out our nifty guide on buying vs leasing.
Q: Should I finance through Mentor Mitsubishi or my bank?
That's probably the number question we are asked. Whether you have good or bad credit, we are partnered with a number of banks and credit unions to make sure we can cater to your finance needs. If you finance through us, you may be eligible to receive incentives like rebates and cashback offers. We recommend checking our specials and talking with our dealership team about financing to ensure you get the best rate, even if you've already gotten an approval from your bank.
Q: How do I get a low interest rate loan?
The type of vehicle you choose, loan term-length, down payment, and your credit history all are factors in determining the interest rate on your vehicle purchase. New vehicle rates are often the lowest, however, we work with a number of banks that will compete for your business. So, whether you choose a new or used vehicle you can have peace of mind that you'll be getting the best rate possible. Your credit report, which includes information on your open accounts, summaries of your current monthly payments, and utilization of credit will also factor into your rate. You'll also want to consider the down payment amount you are comfortable with, as a down payment can help you qualify for a lower rate and help you get approved.
Q: What can I do if I have bad credit?
You're in good hands with Mentor Mitsubishi. Whether you have a low credit score or no credit at all, our Clean Slate Program will lead you in the right direction of getting a loan approved. Our relationships with banks and specialized local credit unions will help you get your credit where it needs to be. All you have to do is fill out a form and you will be one step closer to getting pre-approved.
Have a question that isn't listed here? Contact one of our Finance Managers.